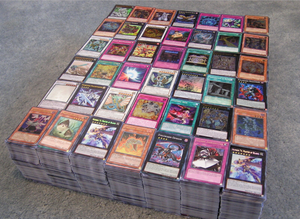 PLEASE NOTE!
ALL LOTS WILL INCLUDE
AT LEAST 125+ COMMONS 
FREE SHIPPING!
LOTS CONTAIN AN AVERAGE OF APPROXIMATELY 160 CARDS TO OFFSET ANY DUPLICATES 

YOU MAY GET MORE, YOU MAY GET LESS BUT NEVER LESS THAN A TOTAL OF 150 CARDS!
JUST IN!!!!
ALL LOTS WILL CONTAIN CARDS FROM THE RECENT
DARK NEOSTORM SET!!