TRADING CARDS AND COMICS - ITS KIND OF OUR THING
Comics of All Types!
We carry a full line of New Comics and Graphic Novels. We have an extensive selection of Rare Comics, and Back Issue Comics, including Golden Age Comics, Silver Age Comics, Bronze Age Comics, and more!  We buy old comic books! We carry a full range of comic book supplies including Comic Book Bags, Comic Book Backing Boards, Comic Book Boxes, and Comic Book Mylars.
SHOP NOW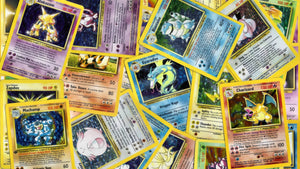 Gotta Trade 'em all!
We carry an extensive collection of different Pokemon Cards. From the original 150 and beyond. We carry a while varsity of sealed product or random assortments from our huge inventory of collections purchased. Whether you're a novice trainer or a master, we offer all different types of cards to help you level up!
Collect 'em all!
SHOP NOW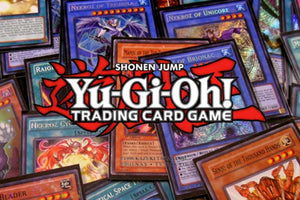 Yu-Gi-Oh! Trading Card Game
Yu-Gi-Oh! is an exciting universe based on a card game played with Monsters, Spells, and Traps. The Yu-Gi-Oh! franchise includes manga series, television series, several video games, the Yu-Gi-Oh! TRADING CARD GAME, and more! This short guide will help you familiarize yourself with some of what Yu-Gi-Oh! has to offer.
SHOP NOW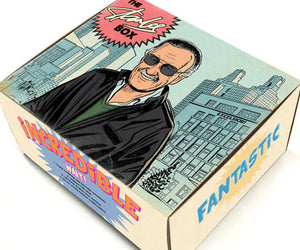 Subscription Boxes

Each month our amazing team uses your specific comic interests and curates 10 Comics in our Super Box and 24 Comics in our Ultimate Box. Comics can include #1 Issues, First Character Appearances, and Variants! 3, 6, and 12 month prepay options also available. You can also order single Supreme Cards and Comic boxes if you don't want to have a subscription.


OUR PROMISE TO YOU
We at Supreme Cards and Comics aim to satisfy all of your gaming needs with our great prices, fast and fair shipping, live accurate online inventory, and unrivaled card grading policy. Our top priority, however, is providing superior service because we know that happy customers are worth more than a quick buck.
GAME ON!
Have a collection to sell?
Look in the Contact Us section of this page. 
WHAT OUR CUSTOMERS ARE SAYING
"Good product, would buy again"

chris2478_csvse3
Great communication. A pleasure to do business with.

gsmsupplier
Hope to deal with you again. Thank you.

dacardworld